Killeshal Natural Stone
Killeshal have established a working relationship with two Chinese companies to launch a full range of Natural Stone products, with a particular emphasis on granite, marble and sandstone. In line with our core product range, we mainly focus on the areas of paving, kerbs and bollards. However, our partners' flexibility is such that they are capable of manufacturing almost anything, using either their standard designs or to a customised format to suit your specifications. All products are available in a range of finishes.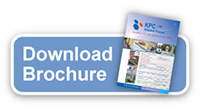 ---
To view our full range of Natural Stone Products and our range of natural stone finishes, download our Brochure. Whether you want to achieve a modern feeling or maintain a traditional look, you can find it at Killeshal.
---
Need assistance?
Consult our engineers, we are always happy to answer any questions. Contact the team by phone on 05793 53018, on email us at sales@killeshal.com or fill out the contact form below.
---
[vfb id='2′]