The coronavirus, COVID-19 has made it necessary to introduce extraordinary measures on a global scale. Images of empty city streets and deserted famous landmarks would seem more appropriate in a blockbuster Hollywood disaster movie. But, this is our new reality for now. However, it is important to maintain a sense of reality and to try to maintain a degree of sane normality in our daily lives, within the restrictions that are in place.
To this end, try to limit the amount of time given over to catching up on the latest coronavirus statistics.
When you do look for information, use reputable news channels and resources as listed below. Be sceptical of information shared on social media. There are already numerous documented incidents of misinformation and misinterpreted items shared on platforms like Facebook and WhatsApp that have, at the very least, caused unnecessary distress.
This is as much an opportunity as anything else. Read that book you meant to get back to, or take advantage of the thousands of websites and YouTube channels providing tutorials to learn a new skill.
Above all, stay positive - this will pass.
Useful Resources:
World Health Org (WHO) Coronavirus
Local News - Laois/Offaly/Westmeath
If we all take the government guidelines seriously, we will be playing a role in easing the burden on our frontline healthcare workers and saving lives.
Welcome to the Employee Portal
Here you will find access to the Employee Handbook, safety information, public holiday information and useful contacts.
If there are any other items that you feel may be helpful here, please contact John McCormack on extension 202 or email to This email address is being protected from spambots. You need JavaScript enabled to view it.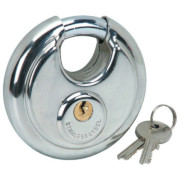 We all have an online presence, even if we don't always realise how extensive that is. We use the internet more and more on a daily basis, and that ever increasing use brings a certain degree of risk along with it.
Every day sees an increase in the number of attempts to hack websites. Every day sees an increase in the amount of phishing attempts and virus attacks. So, how does all this affect you and what do you need to do in order to stay safe online?