As the COVID-19 Vaccination Rollout continues to gather pace, the benefits are already being seen. We can once again travel further and meet up with those that have been vaccinated. Children and grandparents that haven't met face-to-face for months will do so again.
Although we are still being advised to continue exercising caution with things like hand sanitising, the lifting of a number of restrictions today is a great development.
Vaccinations
Everyone playing their part with COVID-19 regulations, restricting non-essential movements etc., contributed to getting us here. It has not been easy. It has been frustrating. But there is an end in sight and we believe that we can get there through vaccination against COVID-19.
We would very much encourage everyone to register as their group becomes eligible. Vaccination represents an incredible opportunity, and we all need to look after ourselves, our co-workers, our families and friends. We believe that vaccination against COVID-19 is an important part of meeting that responsibility.
Please give careful consideration to your family and friends and your workmates and accept the COVID-19 vaccine when offered.
Useful Resources:
World Health Org (WHO) Coronavirus
If we all take the government guidelines seriously, we will be playing a role in easing the burden on our frontline healthcare workers and saving lives.
Welcome to the Employee Portal
Here you will find access to the Employee Handbook, safety information, public holiday information and useful contacts.
If there are any other items that you feel may be helpful here, please contact John McCormack on extension 202 or email to This email address is being protected from spambots. You need JavaScript enabled to view it.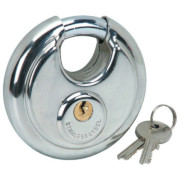 We all have an online presence, even if we don't always realise how extensive that is. We use the internet more and more on a daily basis, and that ever increasing use brings a certain degree of risk along with it.
Every day sees an increase in the number of attempts to hack websites. Every day sees an increase in the amount of phishing attempts and virus attacks. So, how does all this affect you and what do you need to do in order to stay safe online?