Killeshal Street Furniture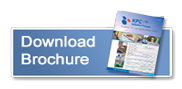 Killeshal strives always to strengthen its relationship with professional buyers and landscape architects by providing what they need to source. Depending on the application and budget, those needs can be wide and varied and our street furniture range reflects that. We welcome you to browse our wide range of public seating, planters, litter and recycling bins, bollards and "smarter travel" options such as cycle shelters and bicycle stands.
Killeshal Precast offer a range of street furniture to suit various budgets and applications, with seats and benches in various materials and finishes, concrete bollards and steel bollards, planters in both steel and concrete and a range of bicycle stands and shelters.
If you require help, please do not hesitate to Freephone or email our experienced and helpful staff.
Street Seating
Killeshal's range of Street Seating (or public seating) encompasses a great variety of styles and materials to ensure that you can find something appropriate to the look and feel of your project. Killeshal offer street seating in Steel & Timber, Concrete & Exposed Aggregate, Reconstituted Stone and Corten Steel.
And, in addition to a great selection of materials and finishes, we cover a range of budgets too.
Street Seating See our Street Seating range.
Outdoor Bins
Bins are very much a part of the modern urban street-scape. They are a central and essential component in our efforts to cope with the refuse generated by our consumer lifestyle.
Killeshal have traditionally manufactured precast concrete and exposed aggregate outdoor bins for local authorities and other customers, but we offer decorative bins in a very wide range of materials and finishes. From precast concrete and exposed aggregate to stainless steel and wood-steel combinations, to zinc-coated, powder-coated and galvanised steel.
Outdoor Bins See our Outdoor Bins range.
Bollards and Barriers
Killeshal have been providing an array of bollards and barriers for many years and we have amassed a considerable range of designs.
In addition to our standard concrete and exposed aggregate bollard range we also offer contemporary stainless steel bollards (lockable bollards) to cover a range of functional requirements in an aesthetically pleasing manner.
Steel Bollards & Barriers Concrete Bollards See our Bollards and Barriers range.
Planters
Killeshal produce a range of street planters as part of our street furniture range for a wide range of uses from private residential and light commercial settings to urban landscaping. These units are available in fair-faced concrete or exposed aggregate finishes and are a great addition to the visual amenity of any property or streetscape.
Street Planters See our Street Planters range.
Bicycle Stands
Killeshal manufacture and supply a variety of bicycle stands from our simple, affordable concrete bicycle stand, available in fair-faced precast concrete and exposed aggregate variations to our range of high quality stainless steel bicycle stands.
Bicycle Stands See our Bicycle Stands range.
---
Need assistance?
Consult our engineers, we are always happy to answer any questions. Contact the team by phone on 05793 53018, on email at sales@killeshal.com or fill out the contact form below.
---