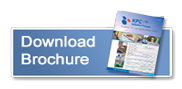 ULMA Line Drainage Pre-fabricated  Systems
Manufactured using polymer concrete, ULMA Line Drainage Channels are designed to the highest specifications and tailored to a myriad of scenarios.
A full range of lids in stock to suit urban, industrial and residential settings
Differing designs and load bearing capacities.
Accommodates continuous and cascaded slope formats and all accessories are provided as part of the overall system.
Our sales team has been trained to advise you of any technical detailing required, guaranteeing you the optimum system at the most reasonable price achievable. Contact the team by phone on 05793 53018, on email at sales@killeshal.com
---
We have six main systems:
1. System Self: A multipurpose drain, it can be used in residential or heavy industrial settings.
Killeshal_Prefabricated_Drainage_System_ULMA_SystemSELF
2. System Mini: Suitable for use in areas of limited construction depth, with charges of up to 90m. With a special reinforced lockable grating, it is suitably capable of bearing high axial charges – in areasof heavy traffic, industrial plants, petrol stations etc.
Killeshal_Prefabricated_Drainage_System_ULMA_SystemMINI
3. System Sport: Drainage channel specifically developed for sports grounds and associated infrastructure, such as shower rooms, indoor and outdoor pools, running tracks etc.
Killeshal_Prefabricated_Drainage_System_Ulma_SystemSPORT
4. System U: Drainage channel with continuous slope or with cascades. Apt for use in pedestrian or parking zones and in urban developments.
Killeshal_Prefabricated_Drainage_System_ULMA_SystemU
5. System U-K: Drainage channel with continuous slope or with cascades. Galvanised steel lining makes the system suitable for use in areas of heavy vehicle traffic. Lining in stainless steel is available by request.
Killeshal_Prefabricated_Drainage_System_ULMA_SystemUK
6. System F: Drainage channel with slope in cascades for charges of up to 90m. Special reinforced fixings make the system suitable for areas of heavy traffic – airports, ports, loading areas, petrol stations etc.
Killeshal_Prefabricated_Drainage_System_ULMA_SystemF
Additional ULMA System information PDFs:
ulma_installations
Killeshal_ULMA_Leaflet
Killeshal-Prefabricated_Drainage_System-MultiV
Killeshal-Kompaqdrain-Compact-Drainage-Channel
Killeshal_Prefabricated_Drainage_System_Ulma_SystemS
---
We have a range of metal and environmental recycled plastic lids to suit all situations, details of which are available on technical data sheets. For further information or installation instructions, please download the product PDF or Installation Guide.
| | | |
| --- | --- | --- |
| Class | Test Load | Zone of Utilisation |
| A 15 | 15kN | Pedestrian and Vehicular |
| B 125 | 125kN | Pedestrian, Parking and Vehicular |
| C 250 | 250kN | Kerbs and other street confinements |
| D 400 | 400kN | Road Pavements & Parking Zones |
| E 600 | 600kN | Heavy Vehicular Load – Airports, Ports etc |
| F 900 | 900kN | Especially Heavy Vehicular Load – Airports, Ports etc |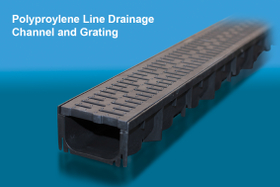 In addition to our Ulma Line Drainage systems we also offer a lower cost plastic channel drainage system (click here for Polypropylene Line Drainage details).
For more information on this please contact our sales team.
---
Need assistance?
Consult our engineers, we are always happy to answer any questions. Contact the team by phone on 05793 53018, on email at sales@killeshal.com or fill out the contact form below.
---