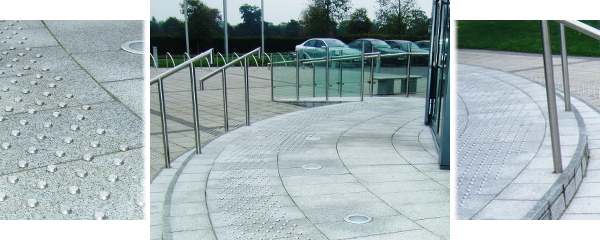 Killeshal offer a range of Tactile Studs and Tactile Strips for use as anti-slip aids and as aids for the visually impaired. They are manufactured from high grade (marine grade) stainless steel and are available in a variety of finishes.
These tactile paving inserts are a excellent alert mechanism for both sighted and visually impaired pedestrians, particularly at bus and rail platforms or at pedestrian crossing points. Download our product brochure sheet for images and product reference numbers and contact our Technical Sales Team for assistance in selecting and ordering the best studs or strips for your project.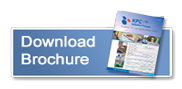 Tactile Studs:
Our tactile studs are available in five different styles or finishes. Two of these have textured inserts in the heads.
The two Tactile Studs with head inserts have either a tough carborundum surface pad or a luminous surface pad.
Three of the styles are steel only finishes with no inserts as follows:
plain
grooved
cross-hatched
Tactile Strips

In addition to Tactile Studs we also offer two types of Tactile Strips for use as safety and directional aids for the visually impaired.
The two types available with our Tactile Strips feature either grooved or knurled surface textures.
---
If you would like to know more about our products and delivery services please contact us by phone on 05793 53018 or by email at sales@killeshal.com or you may use the contact form below.
---