Killeshal are delighted to offer a number of ranges of innovative and high quality decorative paving, which are suitable for use in even the most prestigious developments.
Our Decorative Paving is Structurally resistant to: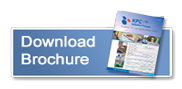 frost damage
chemicals
fuel and oils
Killeshal decorative paving stones are ideally suited for busy urban areas shopping centres, docks, airports, business parks and housing developments. Please ask a member of our sales team for technical and loading information.
These high quality decorative paving products are Hydraulically pressed to ensure toughness and durability and are available the following sizes:
900 x 600 x 63
900 x 600 x 50
600 x 600 x 63
600 x 600 x 50
600 x 450 x 63
600 x 450 x 50
600 x 300 x 63
600 x 300 x 50
450 x 450 x 63
450 x 450 x 50
400 x 400 x 40
In addition to our standard decorative paving products we offer a range of Tactile Paving Flags in Natural, Buff and Red colours. These are available with various blister finishes for differing applications and measure 400 x 400 x 50mm.
---
If you would like to know more about our products and delivery services please contact us by phone on 05793 53018 or by email at sales@killeshal.com or you may use the contact form below.
---