Killeshal Post and Rail Fencing
Post and Rail Fencing has been one of Killeshal's core products for decades and its popularity continues to demand a significant part of our manufacturing capacity.
The concrete system produced by Killeshal is a cost effective, functional utility fencing system that has been used traditionally by local authorities and private contractors alike.
In fact, historically, post and rail fencing is just about the oldest form of boundary there is – Wikipedia – Agricultural Fencing, but Killeshal's post and rail fencing system being made from precast concrete provides not only a cost effective solution, but a virtually maintenance free boundary fence that is easily installed and looks uniformly neat across its total length.
It is suitable for use in a wide variety of settings because post and rail fencing provides a clear and definite visual boundary in a very aesthetically pleasing way. It can be used on roadsides, car parks, agricultural lands and even in commercial and industrial developments. Post and rail fencing may also be used in housing developments particularly to define garden borders in house rows.
Killeshal's post and rail fencing system is available with one, two or three rails and can even be used as a framework for floral climbers, almost like a trellis in a domestic setting, or in its virgin or a painted form. The system is long lasting and robust and can be easily maintained.
Standard Post and Rail Sizes: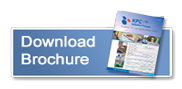 2000mm x 200mm x 100mm 3-Hole Post
2000mm x 180mm x 100mm 2-Hole Post
1371mm x 180mm x 100mm 2-Hole Post
1091mm x 180mm x 100mm 1-Hole Post
2540mm x 100mm x 80mm Rail
---
Need assistance?
Consult our engineers, we are always happy to answer any questions. Contact the team by phone on 05793 53018, on email at sales@killeshal.com or fill out the contact form below.
---