Killeshal Chainlink Agricultural Fencing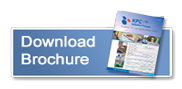 Killeshal have been supplying a simple, cost effective chainlink agricultural fencing system for many years. Similar to our security fencing system in design, it does not incorporate the bent arm/ camber feature but provides a simple and effective boundary fence to agricultural, industrial and other properties.
According to statistics from a World Bank Report quoted on Trading Economics 72% of UK  and Irish land is under agricultural use. That land needs to be appropriately secured to protect the substantial investments within.
Cost Effective Chainlink Agricultural Fencing
Killeshal Chainlink Agricultural Fencing provides exactly the kind of low maintenance, cost-effective solution needed.
The ideal system to fit your budgetary requirements
Killeshal' s chainlink fencing system is ideal for high volume projects
Quick and easy to install
Easy to maintain
The Killeshal Chainlink Agricultural Fencing system incorporates three types of sturdy concrete fence posts to provide maintenance free support to the fencing wire. The Strainer posts takes the main tension on the fence and is generally required to be used only at every tenth post position. The Strut post provides additional bracing support for the Strainer posts so that sufficient tension can be applied to the fencing wire and finally, the Intermediate posts fill remaining post positions. With appropriate setting of the posts this will create a strong and secure boundary fence for your property.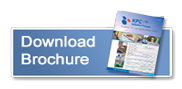 Standard Lengths:
If you require additional security with your boundary fencing, consider the Killeshal Security Fencing system which incorporates "bent arm" posts in precast concrete to accommodate multiple rows of barbed wire at the top of the chainlink fence wire. See more on our Security Fencing here.
---
Need assistance?
Consult our engineers, we are always happy to answer any questions. Contact the team by phone on 05793 53018, on email at sales@killeshal.com or fill out the contact form below.
---