Killeshal Masonry Support System & Windposts
A world class masonry support system, designed to save you time and money.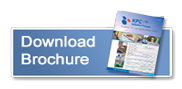 Saves you time and money because:
It has industry leading adjustability – this mitigates for on-site conditions in the most cost effective way possible.
It has the strongest angle section on the market – this means that compared to our next best competitor, up to 25% fewer support brackets are required.
All configurations are available ex-stock – this makes it easier to specify and cheaper to source.
By combining our Titan masonry support system with bespoke steel components we produce single and double sided soffit systems which are ideal for runs of any length. This versatile approach can adapt to suit the particular building frame and in each case Titan offers a highly practical solution on site. Soffit solutions utilise BD13 bricks with a faced base.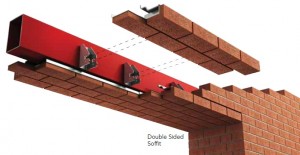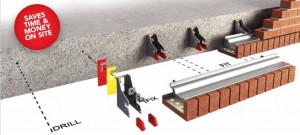 Windposts
Our range of Masonry Support products is complimented by three types of windpost manufactured by Keystone.
The U windpost is installed within the cavity and will normally span between floor structures, with the same principle applying to the DU Windpost. Both designs leave the inner leaf of the cavity wall undisturbed. The LP Windpost is designed to be built into the inner skin of the cavity wall and normally span between floor structures.
Material Specification
Keystone Windposts are manufactured from grade 304 stainless steel (grade 316 is available if required). The Keystone Technical Team will provide full product specification and schedules.


Connections and Wall Tiles
All Keystone Windposts are supplied with specifically designed base and upper connections and fixings. They are also supplied with a suitable number of wall-ties which will vary in relation to the post type used and the cavity width. There are five types:
Product options
U Tie
For use with U and DU Windposts
L50 Tie
For Use With LP Windposts (50mm Cavity)
L75 Tie
For Use With LP Windposts (75mm Cavity)
L100 Tie
For Use With LP Windposts (100mm Cavity)
L-Shear Tie
For Use With LP Windposts
---
Need assistance?
Consult our engineers, we are always happy to answer any questions. Contact the team by phone on 05793 53018, or by email at sales@killeshal.com or fill out the contact form below.
---