Killeshal Security Fencing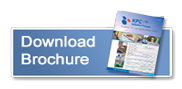 Killeshal have been supplying a simple, cost effective security fencing system for many years. The system's key feature is the bent arm design of the posts. The bent arms accommodate barbed wire, razor wire or plain wire.
Killeshal's Security Fencing System uses posts made from precast concrete, providing a perimeter fence that is not only secure, but low maintenance and very durable. Killeshal Security Fencing system is relatively quick to install. Strainer posts, used at every internal or external corner, aided by two support Struts, maintain tensile pressure on the wire and chainlink. Intermittent posts, known as Inters, maintain the linear orientation of the wire and chainlink.
Installing a Killeshal Security Fencing system with chainlink wire mesh also fulfils another recommended function for security fencing-
Fence design should adequately address security. A fence should have a high level of transparency to allow for surveillance.
– Lancs County Council.
3110mm x 125mm x 125mm B/Arm Inter
3110mm x 150mm x 150mm B/Arm Strainer
2590mm x 110mm x 100mm Strut
3450mm x 125mm x 125mm B/Arm Inter
3450mm x 150mm x 150mm B/Arm Strainer
2996mm x 110mm x 100mm Strut
3050mm x 160mm x 180mm B/Arm Corner Post
---
Need assistance?
Consult our engineers, we are always happy to answer any questions. Contact the team by phone on 05793 53018, on email at sales@killeshal.com or fill out the contact form below.
---