Steel Lintels by Keystone from Killeshal
A modern and comprehensive standard range of Keystone quality steel lintels has been developed over many years to fulfil your requirements. Our technical team at Killeshal have an excellent relationship with the keystone team, having already worked closely with Keystone to develop the the Masonry support system. The excellent technical team here at Killeshal will be happy to work with you to evaluate your requirements and provide you with a "best fit" solution.
Features and Benefits of Steel Lintels from Killeshal:
High grade pre-galvanised mild steel to BS EN 10346:2009 DX51D plus Z600 or grade Z275 to BS EN10025-2:2004 with minimised spangle finish and a minimum yield stress of 250N/mm².
Tested in accordance with BS 5977 Part 2 1983 and BS EN 845-2:2003.
Differential Total UDL kN 3:1 up to 75% loading on the inner leaf.
Differential Total UDL kN 19:1 up to 95% loading on the inner leaf.
Keystone lintels are insulated with expanded CFC free polystyrene and conform to BS 13163: 2008


We can also work with you to engineer solutions to your unique requirements and develop Custom Designs – from Gothic Arch to Porthole and Bay Lintels – in addition to the Standard Ranges.
Our supply chain management system will provide you with the optimum steel lintel, at the right time and at the right price, delivered anywhere in the UK or Ireland – a total solution to your steel lintel needs.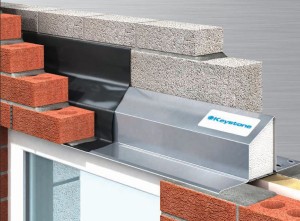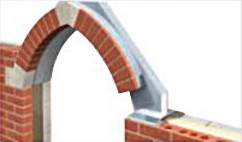 Brick-Slip Feature Lintlels
Specifically designed to make the imagined a reality in brick builds, the brick-slip feature steel lintels are a one piece prefabricated unit, manufactured to bespoke designs. They allow even the most challenging architectural designs to become achievable. These units are produced using a consignment of the brick in use on the site, which is bonded to the galvanised and powder-coated structural steel elements in a patented system that ensures maximum performance of the units.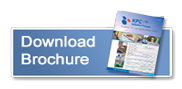 Pad-stones
Killeshal also manufacture a range of Pad-stones suitable for a wide range of lintels. Please contact us with your requirements for more details.
---
If you would like to know more about our products and delivery services please contact us by phone on 05793 53018 or by email at sales@killeshal.com or you may use the contact form below.