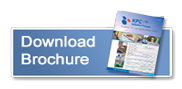 Killeshal has been around since 1969, starting off a small sole tradership and becoming a limited company in 1977. Following a major expansion plan undertaken in 1995, Killeshal (pronounced "kill-eee-shall") Precast Concrete, as it was then called, rapidly expanded, with production for wet and dry cast concrete doubling and production for pre-stressed concrete tripling. Killeshal has sustained growth ever since and have now become more than just major precast concrete suppliers with a range of steel and polymer product lines to compliment their precast concrete products.
With Killeshal you get:
An outstanding service and attention to detail,
Over 99% of orders completed correctly first time
Highly skilled and experienced staff who know what you're talking about, what you need and how to get that to you.

We offer a vast range of products beyond concrete, including polymer concrete, steel, brick, natural stone, timber and glass products.  Whether you already know exactly what you are looking for, or you'd like one of our design engineers to help you make an informed decision, the team at Killeshal are only a call away.
---
Certifications
Engineers Ireland Corporate Partner
---
Contact us by phone or email and see how we can meet your needs for construction materials. We think you'll be pleasantly surprised. See our Contact Us page for contact information.