Killeshal Post and Panel Fencing
Killeshal manufacture and stock a large range of post and panel fencing options, from timber panel fencing to concrete panel fencing. We manufacture the intermittent "H" Posts to varying heights, depending on your security/ screening requirements. As for the panels, we provide you with three main options:
Plain concrete "1830" Panels,
"1830" Rock-face Panels
A range of timber panels, for a more aesthetically pleasing finish.
All post and panel fencing units, including the timber panels are manufactured to the highest quality and delivery times are usually very short as most items are now ex-stock.
H Post Heights: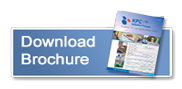 1800
2100
2400
2700
3000
3300
3600
---
 Shiplap Panels:
Manufactured to the highest standards from White Deal timber
Complies with BS 1722 Part II/1986
Available in a variety of sizes in either Golden Brown or Pressure Treated form.
Shiplap Measurements:
Battens: 32 x 16mm
Boards: 8mm
Caps: 48 x 18mm
Overall: 1800 x 1500mm
---
 Round Top Panels:
Available only in Pressure Treated form
Manufactured from Pine/Spruce timber and are ribbed on both sides.
---
 Premier Betula Panels Range:
Manufactured from whitewood/ redwood timber.
The frames and boards are smooth planed with rounded edges, ensuring a nice finish to these strong, decorative panels.
---
 Duston Panels Range:
This high quality, architecturally-inspired range of panels has been designed with a wide range of decorative options in mind.
Made from whitewood/ redwood timber
Duston's diagonal slats with their ribbed texture finish create a unique pattern and at the same time a special effect on light and shadow.
---
 Need assistance?
For a quick quote or for design advice call our experienced engineers on 05793 53018, or email us at sales@killeshal.com. We'd be happy to help.
---
| | | |
| --- | --- | --- |
| Mould No | Description | Dimensions |
| P/120 | PLAIN PANEL | 300 X 50 X 1830MM |
| P/121 | PLAIN PANEL | 300 X 50 X 1800MM |
| P/109 | H POST CORNER | 130 X 130 X 2440MM |
| 14 | ROCK FACE PANEL | 300 X 30 X 1830MM |
| P/119 | H POST | 100 X 130MM |
---
If you would like to know more about our products and delivery services please contact us by phone on 05793 53018 or by email at sales@killeshal.com or fill out the contact form below.
---