Killeshal's Dropped Access Kerbs,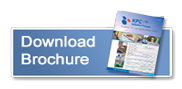 dropped kerbs or vehicle access kerbs are necessary to prevent damage to both vehicles and the pavement. They are required by town and county councils across the UK and Ireland where an access point is installed across a pavement.
Killeshal manufacture Dropped Kerbs to match our standard Concrete Kerb range. All concrete kerbs and can be modified to your specifications if required.
Dropped Access Kerbs features include:

BS 7263-1 (2001) Precast Concrete Flags, Kerbs, Channels, Edgings and Quadrants – Part 1: Precast, Unreinforced Concrete Paving Flags & Complementary Fittings – Requirements & Test Methods.
IS EN 1340 Concrete Kerb Units – Requirements and Test Methods.
IS 146 Precast Concrete Kerbs, Channels, Edgings and Quadrants.
These dropped access kerbs are ideal for pedestrian crossing points but are also equally suitable for kerb areas in line with gates and driveways;  this is a point that is reflected in the fact that they are also frequently referred to as "gateway kerbs" and "vehicle access kerbs".
Our dropped access kerbs create an ideal an aesthetically pleasing solution to creating a cross-kerb access point when matched to kerbs with the appropriate profile from our standard precast concrete kerbs range. Contact our technical sales team and they will be happy to share with you their extensive product knowledge to make sure you get the best kerbing solution for your project.
You may also be interested in these products
---
Need assistance?
Consult our engineers, we are always happy to answer any questions. Contact the team by phone on 05793 53018, on email at sales@killeshal.com or fill out the contact form below.
---