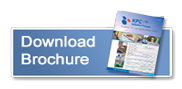 Killeshal Bus Stop Kerbs
KPC offer very competitively priced concrete bus stop kerbs, presenting the best option for the public and bus companies alike. KPC's bus stop kerbs and transition kerbs provide seamless integration with existing pathways and feature the world's most commonly used, tried and tested profile. We at KPC are sure you will not find a more cost effective bus stop kerb.
KPC's Bus Stop Kerbs comply with EN 1340:2003
Correct alignment of the bus with the stop is essential for step-free access, with older buses the height of the entry platform to the bus made it necessary to have raised kerbs, which created the potential for injuries from falls. Modern buses and advanced kerb systems have eradicated this safety problem.
KEY FEATURES

Complies with Standard EN 1340:2003
Manufactured to the world's most commonly used profile
Height fixed to suit kneeling suspension of modern buses
Curved profile to enable accurate bus positioning at the stop
Curved profile reduces lateral impact between wheel and kerb, increasing the life span of bus wheels and shocks
Creates safer access for wheelchair users
Textured top face aids bus entry for the visually impaired
Reduction of the vertical and horizontal gap between the bus platform and the kerb prevents accidents occurring as passengers get on and off buses
Straightforward installation with single unit kerb
The textured surface of Killeshal's kerb top creates a space where the visually impaired can identify the kerb and safely board the bus. Since the European Commission established the Disability Act all buses must be safe for everybody to get on and off, regardless of their disability. Killeshal's Bus Stop Kerbs fulfil this essential function by providing a safe platform from which all passengers can safely board and disembark modern buses.
Our bus stop kerbs are also available in reconstituted granite in Buff or White colouring.



---
| | | |
| --- | --- | --- |
| Mould No | Description | Dimensions |
| K 136-1 | BUS STOP KERB LOW | 297 X 462 X 1000MM |
| K 136-2 | BUS STOP KERB LOW TRANSITION | 297 X 462 X 1000MM |
| K163 | BUS STOP KERB HIGH | 317 X 462 X 1000MM |
| K 164 | BUS STOP KERB HIGH TRANSITION | 317 X 462 X 1000MM |
You may also be interested in these products
---
Need assistance?
Consult our engineers, we are always happy to answer any questions. Contact the team by phone on 05793 53018, on email at sales@killeshal.com or fill out the contact form below.
---